Check out our new look….

written by Eileen Eby 1000X5 Victoria
Check out our new look.  We have updated our 1000X5 website and would love to share our latest news with you.  Read more to hear about
our latest milestones
a success story
how you might help 1000X5
Milestones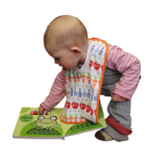 We are approaching the wonderful milestone of 270, 000 books for babies and preschoolers donated to families.  Try to picture how many brightly coloured books have poured into homes allowing many more young children to explore and delight in the wonder of story.  (If you can't visualize 270,000 books, try seeing a few public libraries worth of books!)
A Success Story
Begun in 2008 on the peninsula, 1000X5 has grown to include families all across the capital region – from the tip of the Peninsula to the water's edge in Victoria and out into the western communities: 1000X5 operates within 13 municipalities! Over 60 agencies assist 1000X5 in distributing the beautiful bags of books to over 1500 families every month.
With the ongoing generous support of families at our elementary schools we receive a steady supply of books. Every week  1000×5 volunteers walk into a classroom piled with boxes of donated books.   We supplement this collection with books from our fabulous partner ORCA book publishers which donates many new titles to us each year.
How You Might Help 1000X5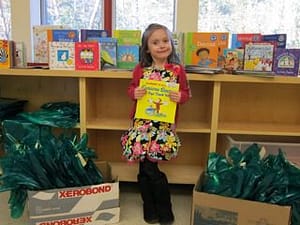 We always need books for babies and preschoolers. As fast as they come in, we clean and gift bag them to send to families. Donate books for babies and preschoolers at any local elementary school. Just say "1000×5" and they will get them to us.
We also are happy with cash donations which we generally use to purchase books for babies – many of the ones we receive are a bit too chewed!
We love our work and will continue until every wee one has a book to read and a literate future to behold.